LUKAS GANSTERER INTERVIEW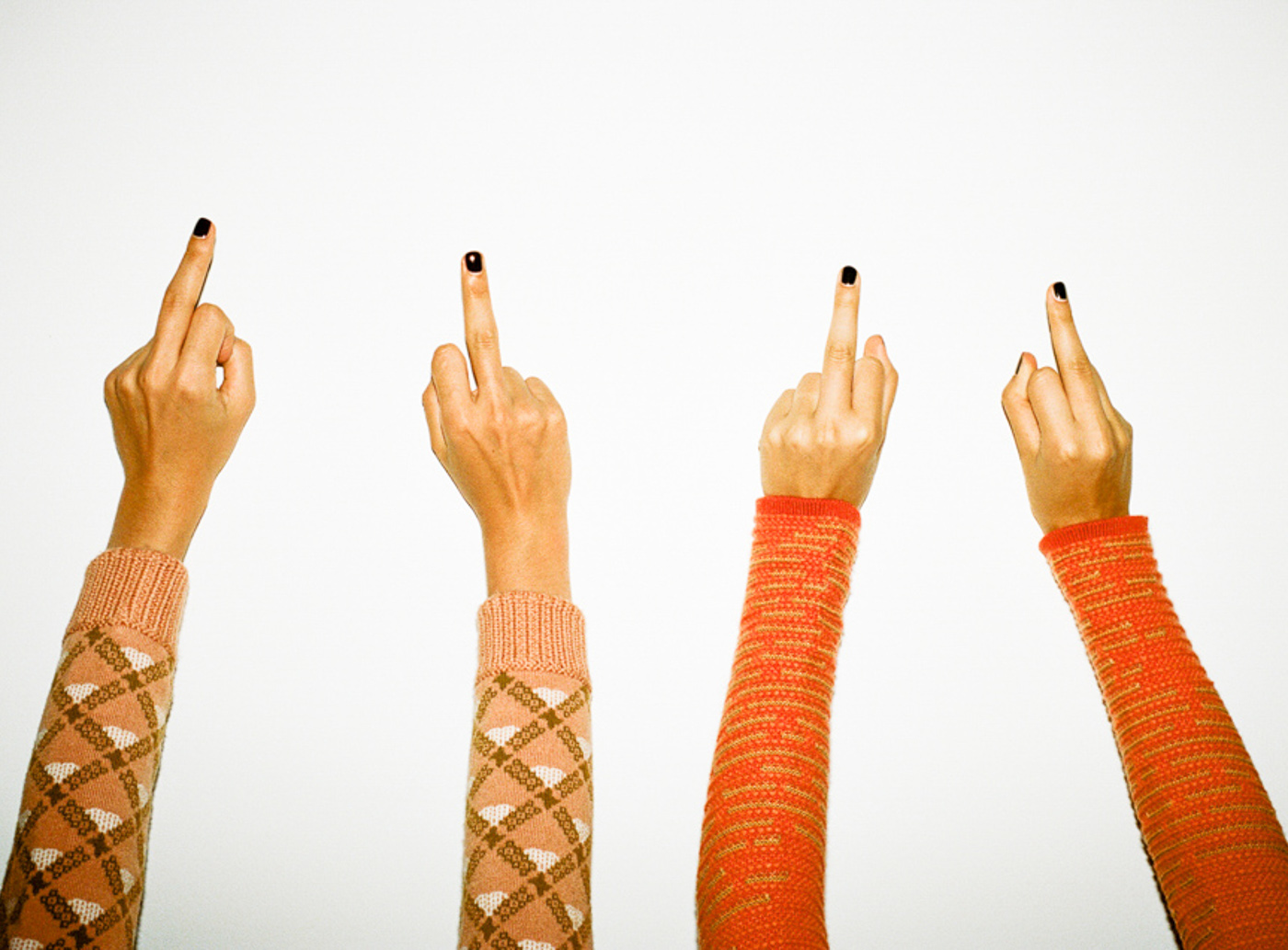 F O T O S
Lukas_Gansterer

I N T E R V I E W
Jan_Federer
Wie fing es bei dir mit dem Fotografieren an?
Meine erste Kamera habe ich im Jahr 2000 in Washington D.C. gekauft. Das war eine super billige Point-and-Shoot Kamera. Ein paar Jahre später habe ich mir eine Canon Eos 1 ausgeliehen und begonnen beim Skaten Photos zu machen. 2006 war ich durch Zufall mit dem Wiener Modelabel Wendy&Jim in Paris und habe bei ihrer Fashionshow photographiert. Nach und nach ergaben sich dann neue Kontakte, Projekte und Jobs. So fing alles an.
Der Wiederkennungswert bei deinen Fotos ist sehr groß. Verratest du dein Setup? 
Meist fotografiere ich mit einer Contax G2 oder Yashica T5. Der Wiedererkennungswert liegt aber an dem direkten harten Licht und hoffentlich auch an den Ideen hinter meinen Photos.
Welche Filme verwendest du und entwickelst du sie selber?
Meist fotografiere ich mit Kodak Portra und nein, selbst entwickeln tu ich die Filme nicht.
Die meisten deiner Jobs fotografierst du analog. Wann greifst du dann doch zur Digi-Kamera?
Ich würde eher sagen, die meisten meiner Jobs oder Projekte, die ich auch selbst in irgendeiner Form publiziere (Website, Instagram, usw.) photographiere ich analog. Insgesamt mache ich aber auch oft genug Jobs, bei denen ich gar keine Wahl habe, als digital zu photographieren.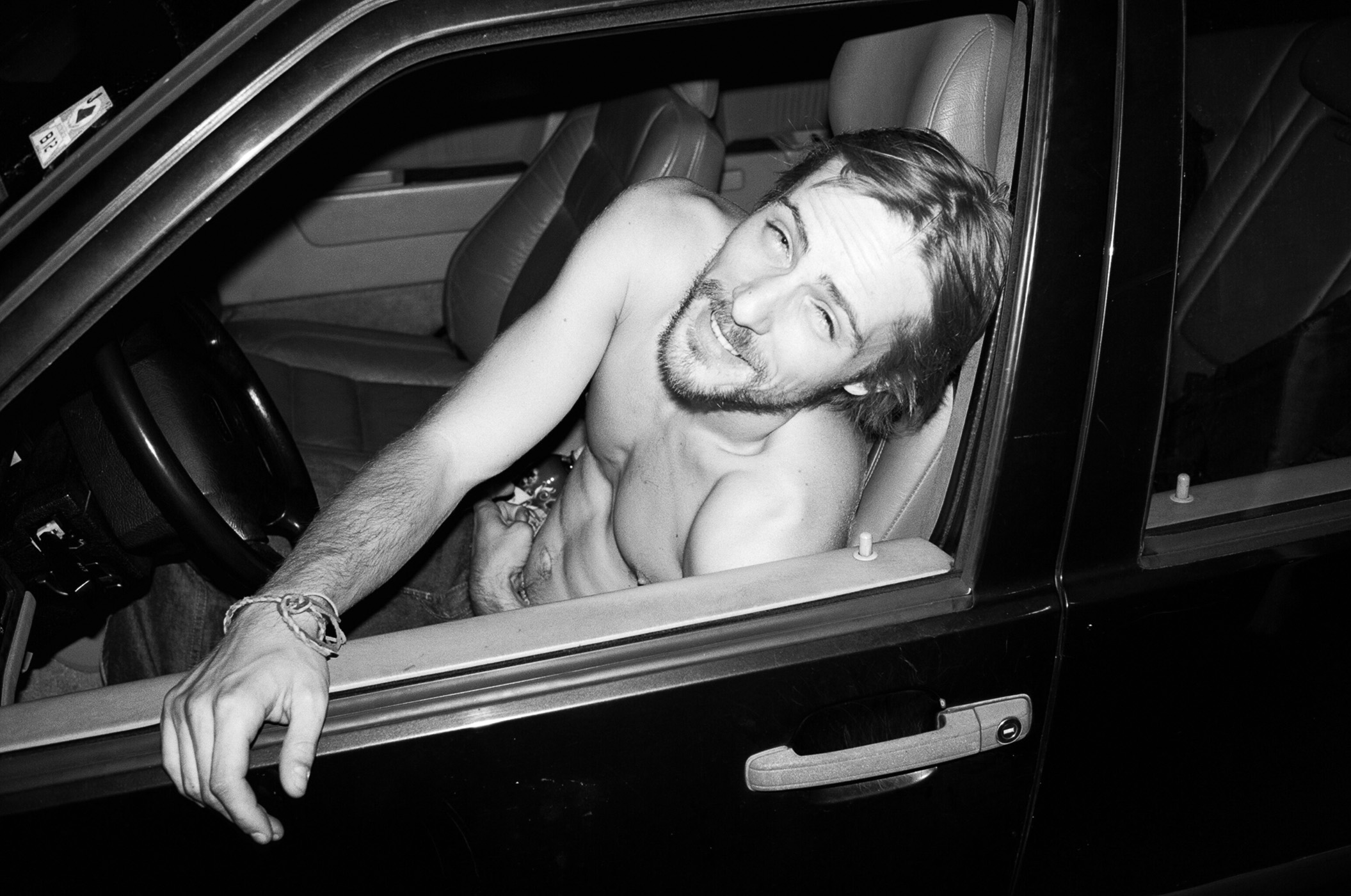 Bekommst du deinen Look auch digital hin?
Klar geht das auch alles digital. Persönlich bevorzuge ich aber so gut wie immer Analog. Digital ist mir meist zu sauber. Im Grunde ist es aber oft auch egal, man kann auch mit dem Handy gute Photos machen.
Du hast in der Hip Hop Szene von Mobb Deep bis Method Man schon so einige vor der Linse gehabt. Gibt es noch jemanden den du gerne fotografieren würdest?
Ich fotografiere insgesamt sehr gerne Menschen und werde auch sehr oft von Magazinen für Portraits gebucht. Musiker und vor allem Rapper sind da nur ein Teil. David Bowie hätte ich sehr gerne photographiert. Gibt aber auch noch viele andere Leute die ich gerne treffen und photographieren würde. Es müssen auch nicht immer Stars oder berühmte Menschen sein. Viel wichtiger ist es mir ein spannendes Foto zu machen, interessante Menschen zu treffen und aufregende Dinge zu erleben.
Was wären deine Top 5 die du abgelichtet hast?
So konkret habe ich mir ehrlich gesagt noch nie darüber Gedanken gemacht. Mos Def, Giorgio Maroder, Big Daddy Kane, Mobb Deep, Method Man zählen auf jeden Fall zu meinen Favoriten, die ich schon einmal fotografiert habe.
In deiner Foto Auswahl waren mehrere Fotos von Dustin Dollin dabei. Die Bilder machen den Eindruck als würde er sich in Wien ziemlich wohl fühlen. Wann entstanden die Fotos?
Dustin ist ein guter Freund von Christian Rosa, mit dem ich wiederum seit Jahren befreundet bin. Dustin kam letztes Jahr auf Besuch nach Wien. Da war ich mit den beiden zwei Tage unterwegs. So weit ich mich noch erinnern kann, hatten wir jede Menge Spass. haha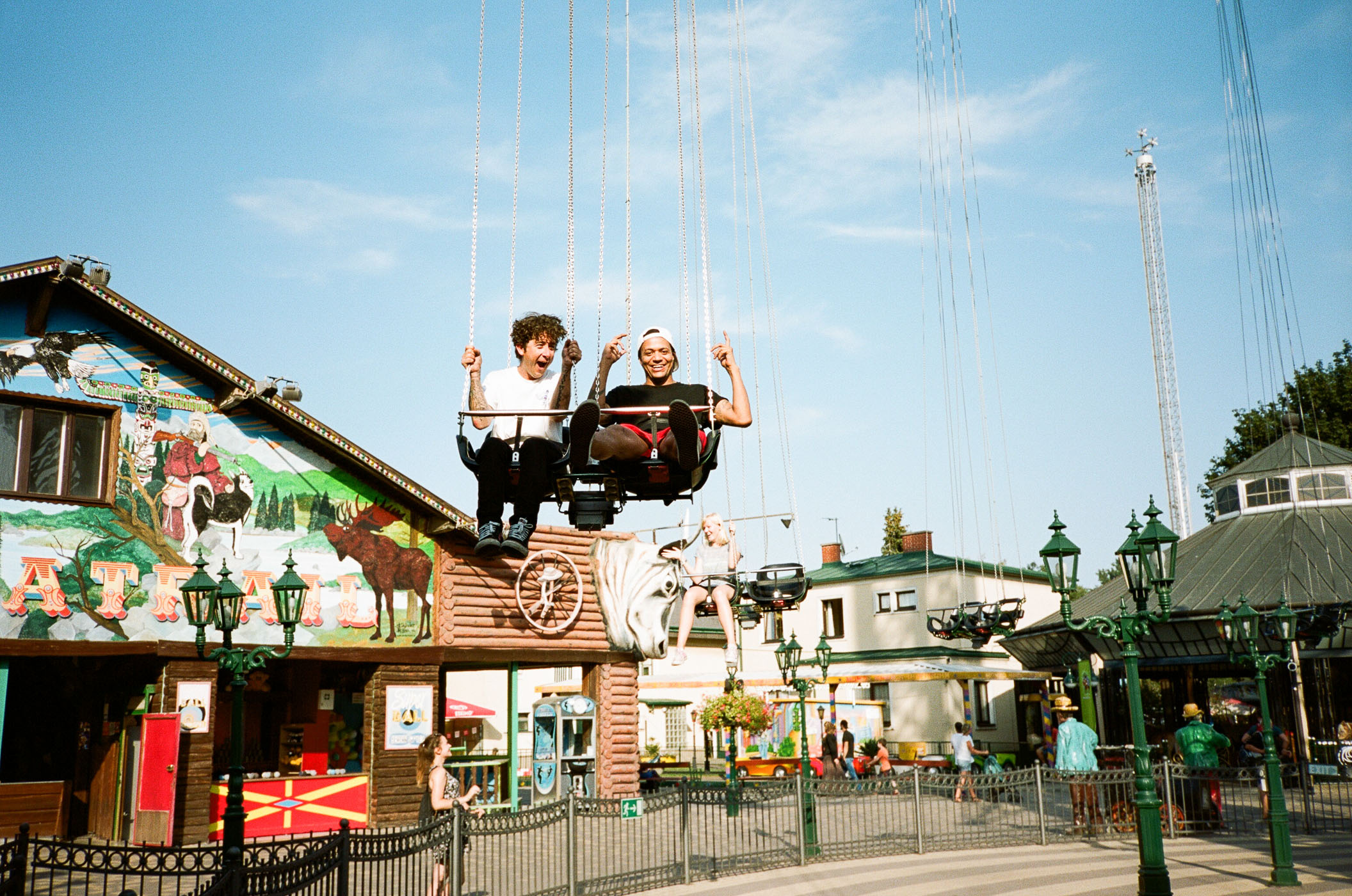 Deine Social Media Kanäle sind voll mit Prominenz aus allen Sparten der Mode- Kunst- und Musikszene. Wie bist du in die Community gekommen?
Angefangen hat das alles, wie schon erwähnt, durch die Freundschaft mit Wendy&Jim. Über die letzten Jahre bin ich auch viel herumgereist. So entstanden viele neue Kontakte, daraus haben sich neue Jobs und Projekte ergeben. Da führt dann eins zum anderen und man trifft unterschiedlichste Leute aus verschiedensten Bereichen.
Es macht den Anschein als laufen die Dinge gut bei dir. Musst du dich noch selbst um Jobs bemühen oder hast du eine Agentur hinter dir? 
Ich habe eine Agentur in Wien und eine in Berlin. Die meisten meiner Jobs ergeben sich aber nach wie vor durch persönliche Kontakte. Bis jetzt läuft alles ganz gut. Mal schauen wie sich die Zukunft entwickelt. Hinter jedem neuen Job steckt jedenfalls viel Arbeit, welche Aussenstehende so gut wie nie sehen oder mitbekommen.
Vor kurzem warst du bei der Supreme Store Eröffnung in Paris. Glaubst du ist der Zenith des Supreme Hypes bald erreicht?
Ich glaube dieses Thema würde hier zu weit führen. Fakt ist auf jeden Fall, der Hype um Supreme ist zur Zeit ziemlich irre und wird sicher noch andauern. Aus meiner Sicht entwickeln wir uns ganz allgemein in die Richtung einer Hype Gesellschaft. Alles dreht sich um Follower und Likes. Alles muss Viral mega abgehen. Viele setzen auf Exklusivität. Supreme spielt dieses Spiel seit über 20 Jahren ganz gut.
"Für mich sind bei fast allen Fotos dieselben Kriterien Ausschlaggebend. Ästhetik / Dynamik, Echtheit und Aggressivität finde ich auch immer gut"
Purple Fashion Magazine featured dich laufend auf ihrer Seite. Du hast für sie auch die Flip Euro Tour 2014 festgehalten. Wie kam es zu der Zusammenarbeit?
Ich bin seit ein paar Jahren mit Annabel von Purple Diary in Kontakt. Ich erzähle ihr immer wieder mal was ich gerade so mache oder wo ich gerade bin. Sie entscheidet dann, ob sie die Fotos auf der Purple Seite postet. Beim Flip Euro Tour Stop in Wien war es so, dass mich Axel (Hallwirth) mitgenommen hat. Er kennt Gentsch, der als Fotograf auf der Tour mit dabei war. So war ich dann einen Tag mit dem Flip Team unterwegs und hab die Photos anschliessend an Purple geschickt.
Hast du jemanden bei FLIP die releaste Gallerie von Purple zukommen lassen? 
Nope. hätte ich aber eigentlich tun sollen. stupid me. haha
In Sachen Skatefotos hast du einen ganz eigenen Zugang. Hast du dennoch unter den "klassischen" Skateboard-Fotografen, welche die du besonders cool findest oder die dich in deiner Arbeit beeinflusst haben? 
Ich finde Arto Saari's Fotos super, aber auch die Bilder von French Fred oder Ari Marcopoulos. Ich würde die aber alle nicht zu den "klassischen" Skateboard-Fotografen zählen. haha Atiba Jefferson, Grant Brittain, Jay Strickland, Antony Acosta find ich aber auch gut.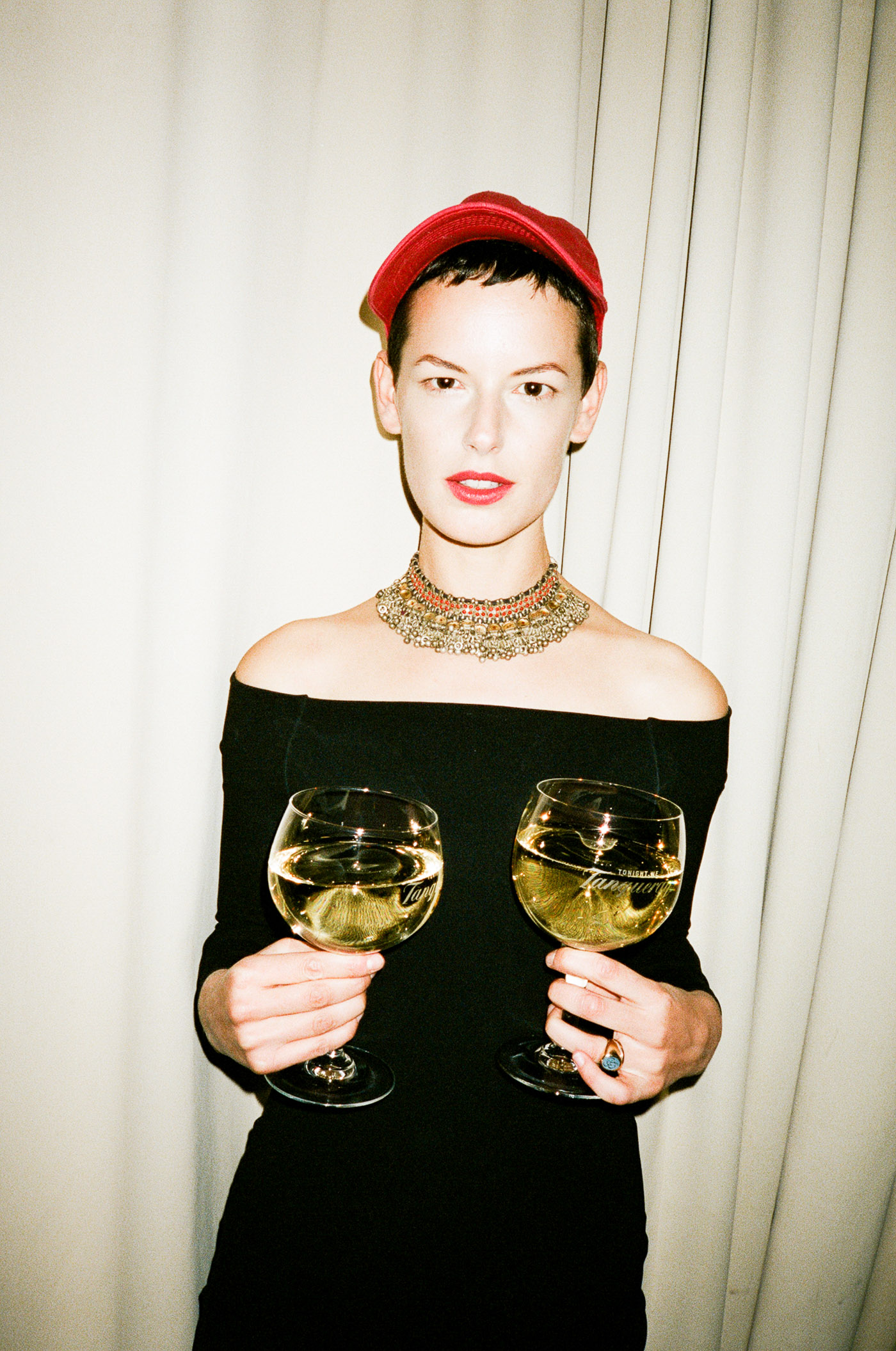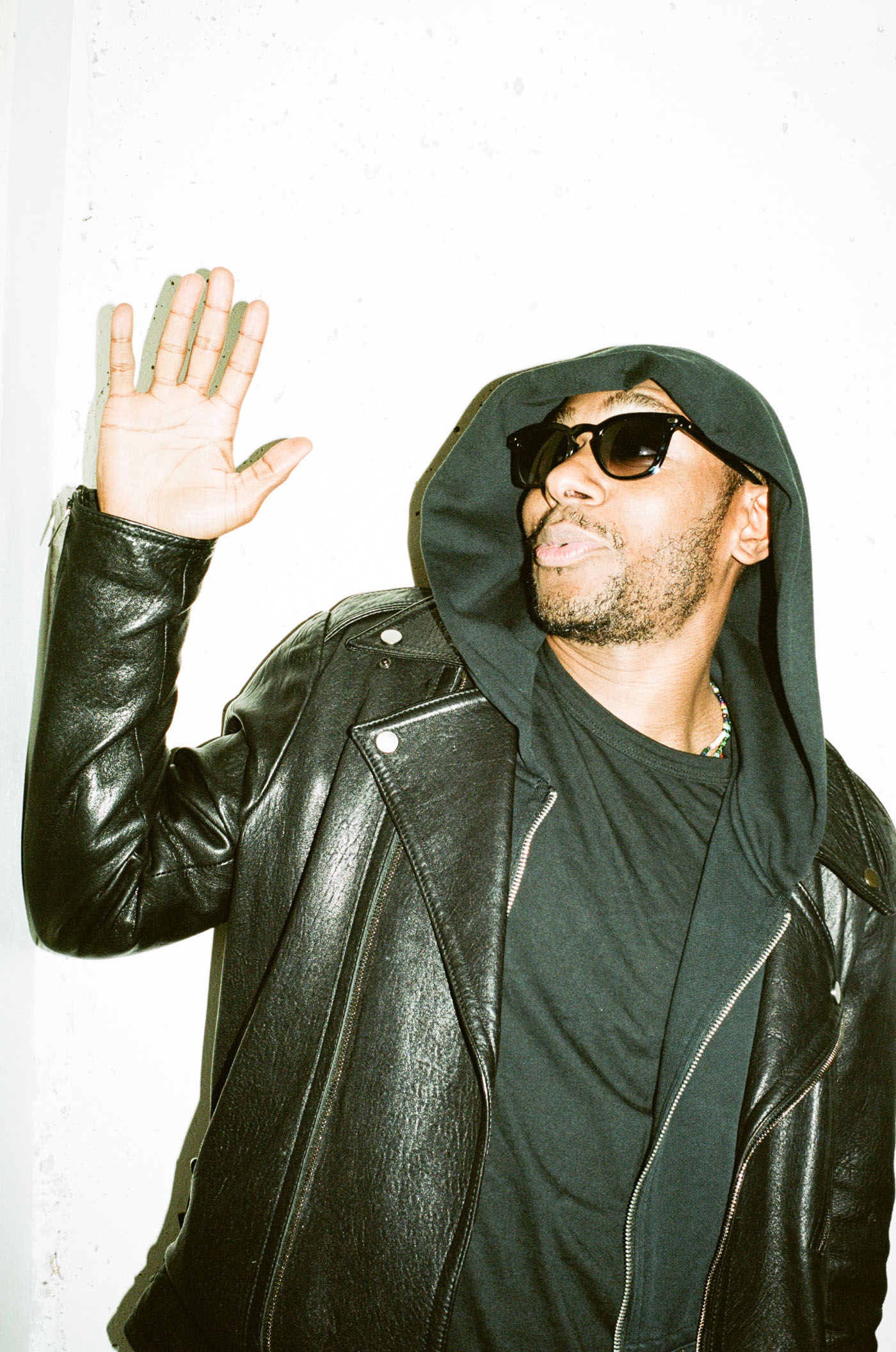 Was macht für dich ein gutes Skatefoto aus? 
Für mich sind eigentlich bei allen Fotos dieselben Kriterien ausschlaggebend, dazu zählen Ästhetik, Dynamik, Echtheit und Aggressivität. Bei einem guten Skatefoto finde ich es am wichtigsten den richtigen Moment einzufangen.Die Perspektive und der Style des Skaters sind natürlich auch nicht zu vergessen. Die Schwierigkeit des Tricks kommt jedenfalls irgendwann zum Schluss.
Und wie siehts außerhalb der Skateboardwelt aus.. hast du ein paar Fotografen die dich geprägt haben bzw. inspirieren?
Larry Clark, Araki, Jürgen Teller, Jamal Shabazz, Terry Richardson, Wolfgang Tillmans, William Eggleston, Nan Goldin … da gibts es richtig viele die ich gut finde.
Hattest du in früheren österreichischen Skatemags Fotos veröffentlicht? 
Nope
Ich würde mich jedenfalls jederzeit wieder über Fotos freuen! Also danke und Everythings gonna be all white?
Gerne. Everything gonna be all white for ever.